The Blue Train luxury train tours in South Africa
have become a symbol of luxury, sophistication and elegance.Combined with The Blue Train's reputation for comfort and excellent service, the cuisine, Irish linen, crystal and silverware enhance the pleasure of luxury train travel in the heart of some of the world's most rugged and spectacular scenery.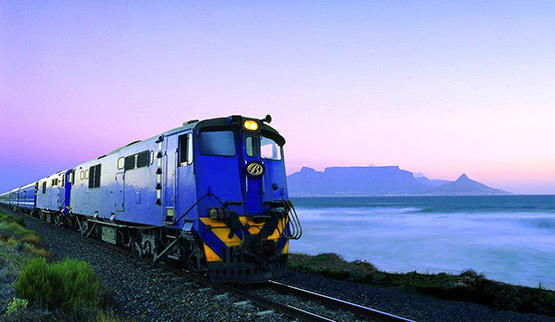 Blue Train Routes
Luxury South African train tour routes on the Blue Train include a 2 day journey from Cape Town to Pretoria and a 2 day train trip from Pretoria to Cape Town.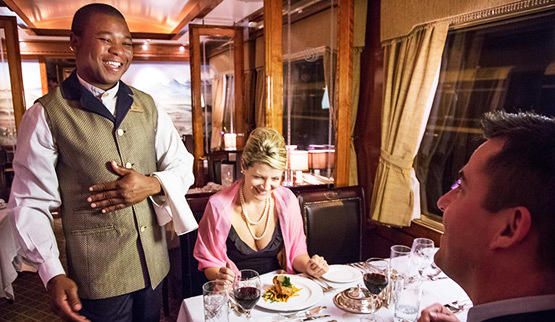 Life On Board
The Blue Train will easily rival many a 5-star hotel in terms of elegance, comfort and style. Read more about the facilities on board this luxury South Africa train.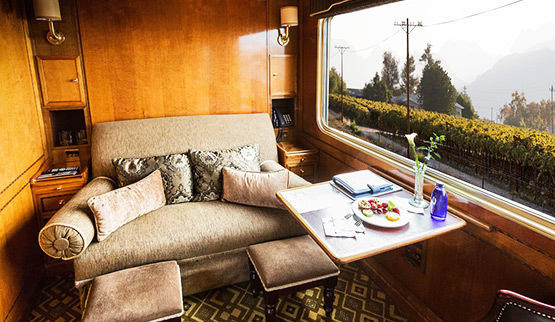 About the Blue Train
Find out what makes this first class luxury South Africa train so special. Indulge on the finest cuisine, relax in the cigar bar, shop in the boutique or just watch the beautiful scenery go by...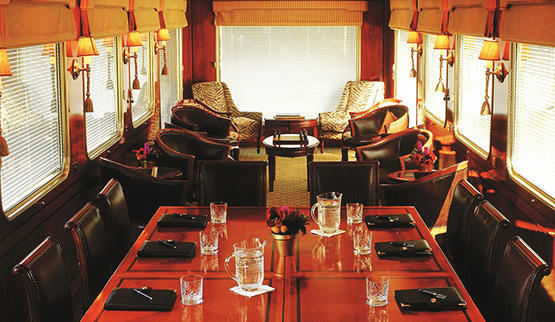 Blue Train Charter
Charter The Blue Train for strategic meetings, product launches, weddings and more. You can also book a golfing charter and even a safari charter to Kruger National Park to see African wildlife.