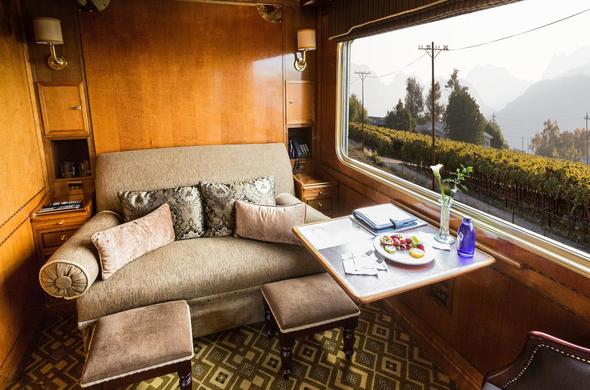 The suites on the luxurious Blue Train have been superbly redesigned to offer guests the best that modern technology and superior craftsmanship can provide.
With interiors created by a leading interior architectural design company, The Blue Train will
rival many a five-star hotel
in terms of elegance, grace, comfort and style. The suites are superbly designed to offer discerning guests the best that modern technology and
superior craftsmanship
can provide.All suites are equipped with complimentary Wi-Fi, a telephone, television monitor and DVD player with DVDs. A video channel allows guests to access short documentaries about the area through which the train is travelling.The suites are fitted with water cooled air-conditioning system. Each suite has
its own fresh air intake
and individual coolant system. The passages are also air-conditioned with the same systems. Both suites and passages have the temperature adjusters and air speed regulators for individual preferred setting. During cold periods, all the systems are provided with heating cycles, not only from the air conditioning unit but also via under floor heating.
Deluxe Suite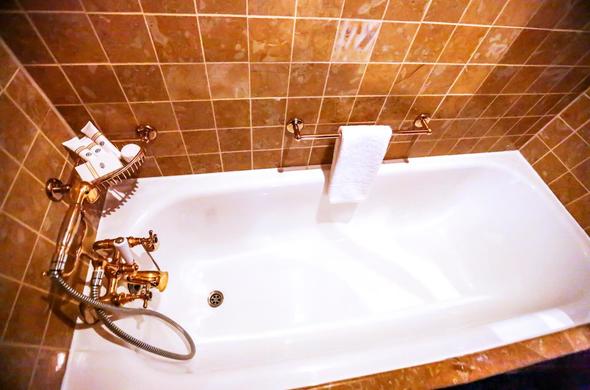 Guests who are accommodated in the Deluxe Suites have a choice of a twin-bed suite with a shower, or a double-bed suite with a marble and gold fitted three-quarter size bath tub with a handheld shower. Deluxe Suites measure 4 by 2 metres and transform at night from a lounge area to a comfortably appointed bedroom.
Luxury Suite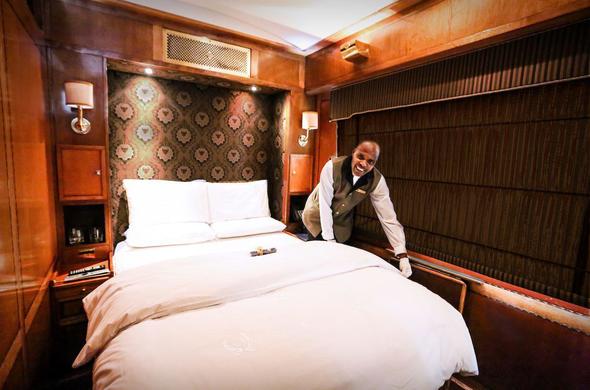 The Luxury Suites (twin-bed or double bed configuration) are 5,13 by 2 metres (a metre larger than the De Luxe Suites) and have a full size marble and gold appointed bath with hand shower. Luxury suites are also equipped with a private digital interactive entertainment system, plus a selection of music CDs and movies on Blue-Ray DVD. At night your sitting area transforms into a luxurious bedroom.
See a layout plan of each suite