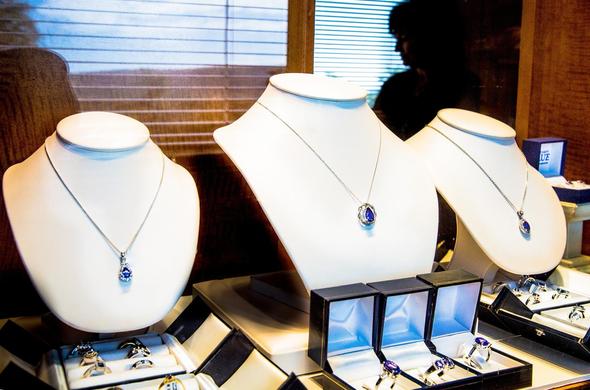 The Blue Train Boutique Shop allows the discerning traveller the opportunity to purchase 'treasures' at their leisure, from the best South Africa has to offer.
Currently on offer is an exquisite selection of Wild Life jewellery designed and manufactured by internationally acclaimed designers.A range of elegant artwork exemplify the distinctiveness of our award-winning craftsman. The collection marries technical brilliance with creative beauty. Gold, diamond, mahogany, quartz, and marble studies, are merely a few of the mediums in which the objects d'art are made. Many of the pieces encapsulate the indigenous roots of African culture, with wildlife as a predominant theme.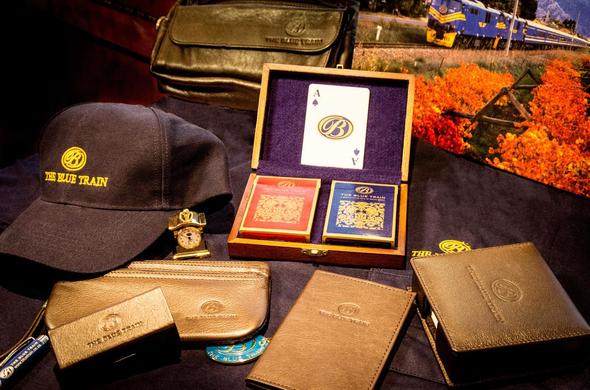 For those travellers looking for The Blue Train branded momentos, items such as golf shirts, caps, clocks, playing cards, letter openers, toothpick holders, train sets, jigsaw puzzles, beer mugs, cufflinks and leather goods, are on offer.
The Blue Train Coffee Table Book deserves special mention. A limited print edition features large glossy photographs of both trains' refurbished interiors. It also features stunning pictures of the landscape along the four routes on which the train travels - including spectacular photographs of the mighty Victoria Falls.
The Blue Train Boutique is well worth a visit.